Diabetes 10 Point Training for Healthcare Professionals
NHS staff who have graduated from the various Diabetes 10 Point Training courses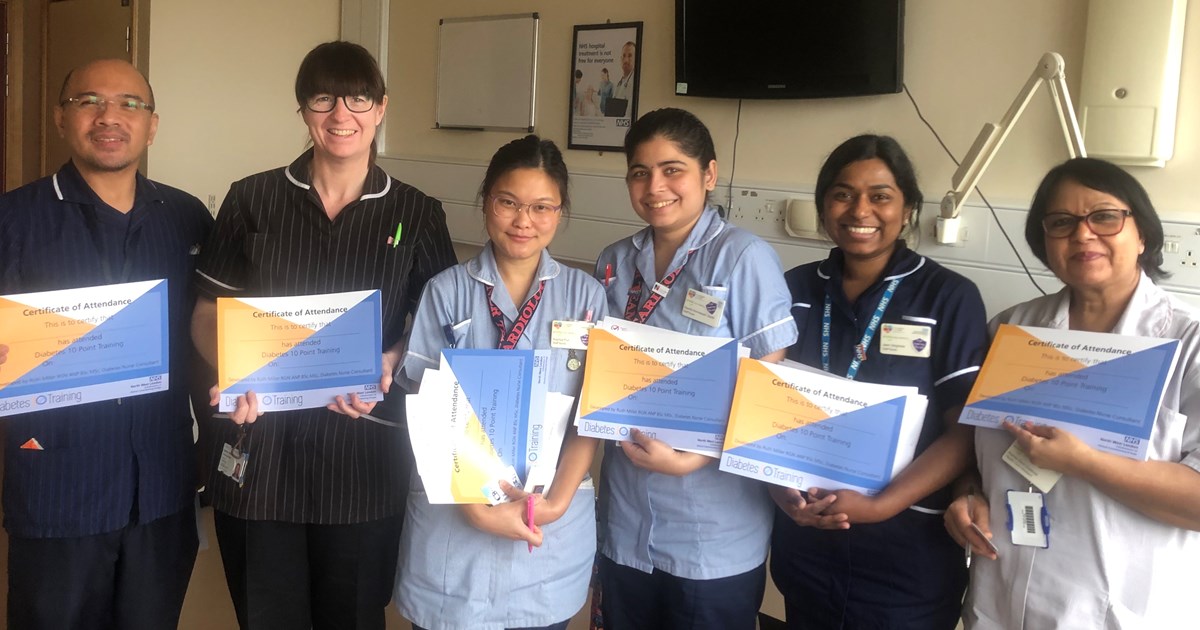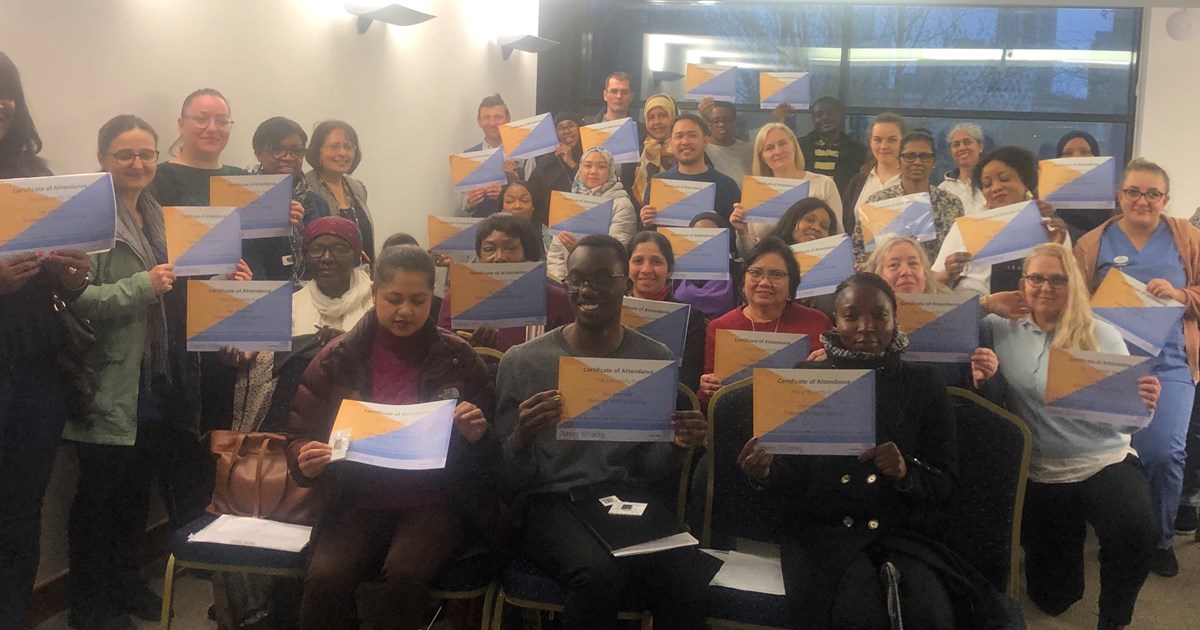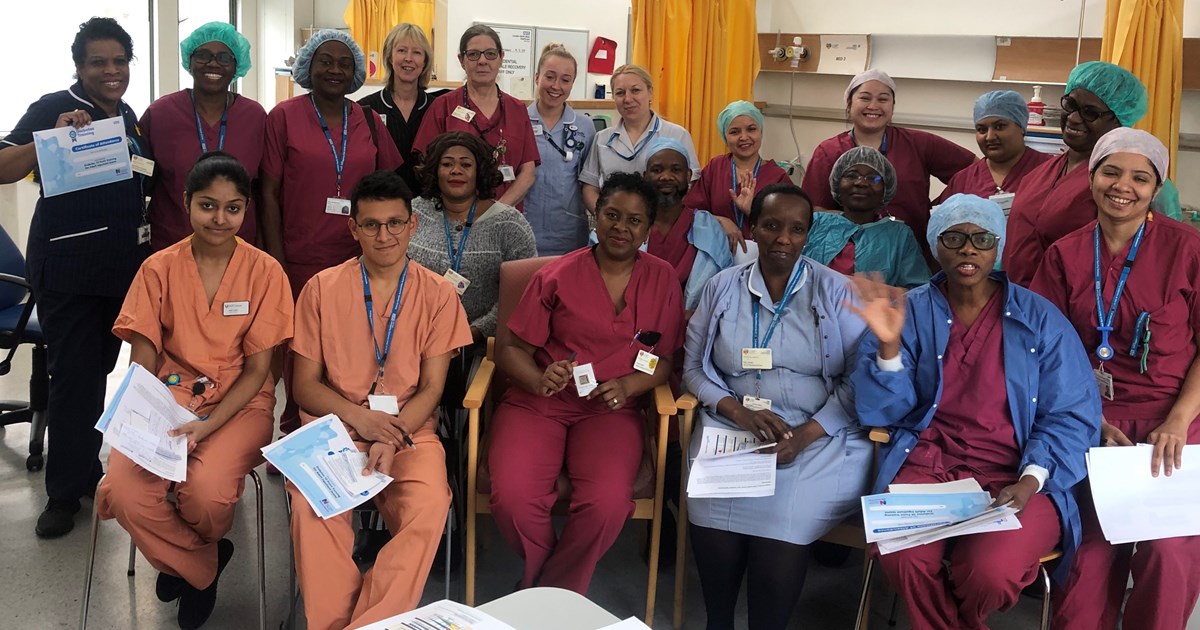 The Diabetes 10 Point Training Programme for Adult Inpatient staff was developed in 2014 in response to concerns about inpatient safety and inadequate access to basic diabetes training for frontline staff.
Since then the training has been adapted to other areas across health and social care settings and diabetes 10 point training programmes have been accessed by thousands of frontline staff in North West London and beyond.
This training is offered to all staff including nurses, doctors, healthcare assistants, pharmacists, allied healthcare professionals, mental health nurses, psychiatrists, psychologists, social workers, activity coordinators, carers, dieticians, community nurses, podiatrists – to name a few.
The Diabetes 10 Point Training Programmes aim to ensure that all staff have access to concise diabetes training that is relevant to their work role.
There are 4 courses to choose from depending on the individual job role and work setting.  The courses are free to access.
Promotional Materials
Please see the downloadable resources below for more information for both commissioners and staff:
Free Diabetes Training for All Healthcare Professionals
Online Courses
Click below to view our course videos
Diabetes 10 Point Training Videos