Diabetes 10 Point Training for Healthcare Professionals
NHS staff who have graduated from the various Diabetes 10 Point Training courses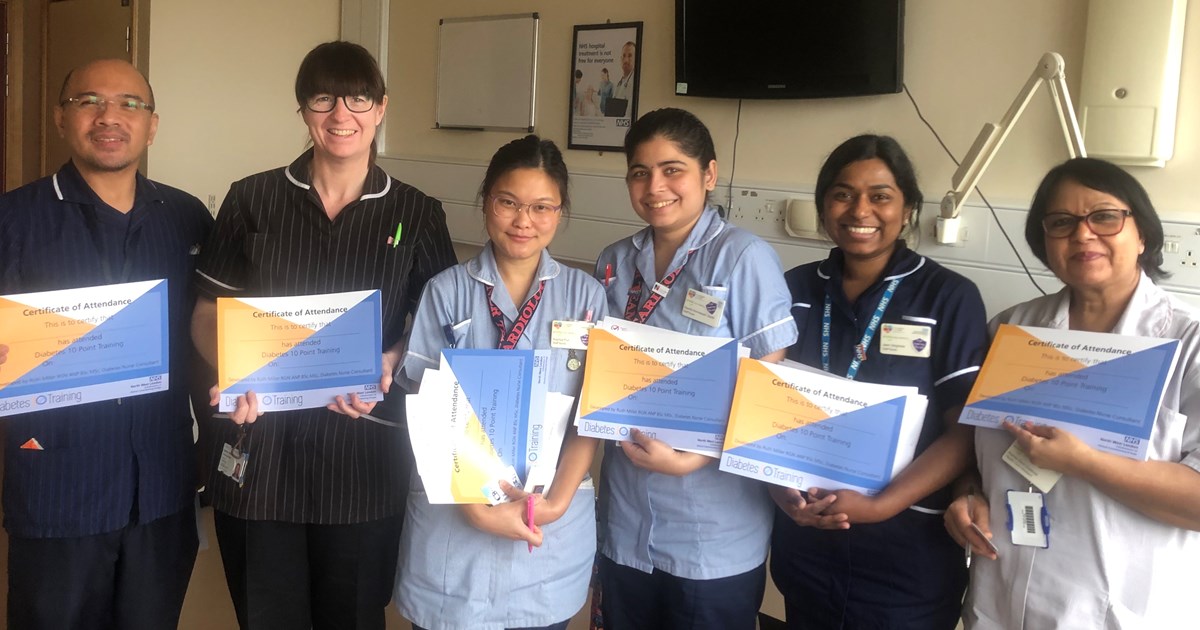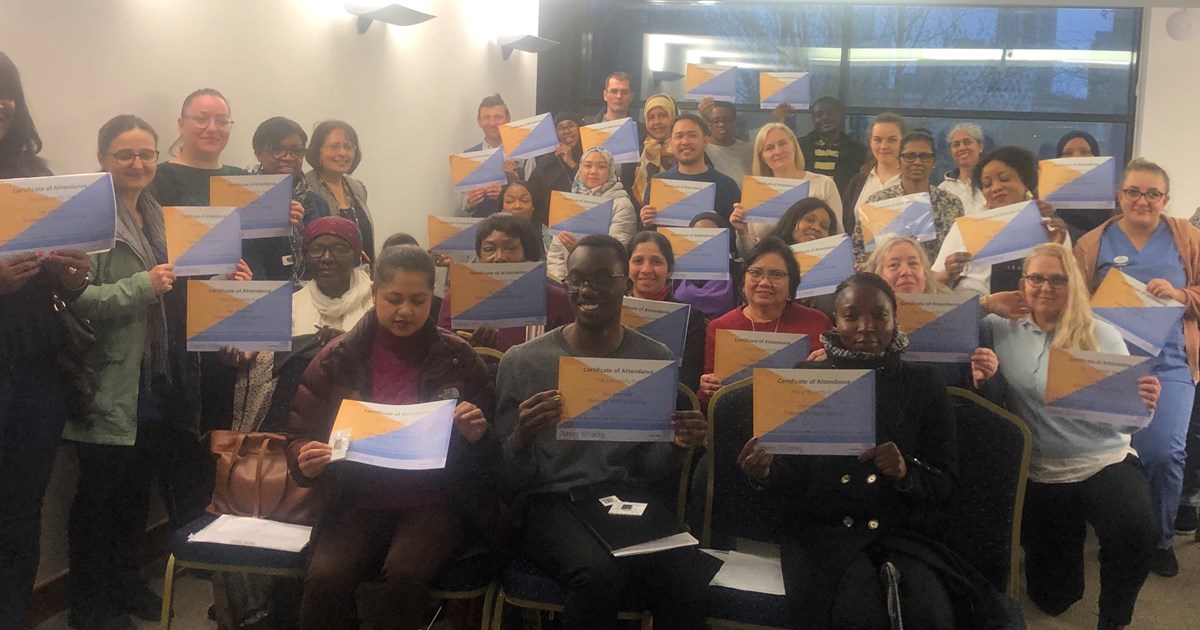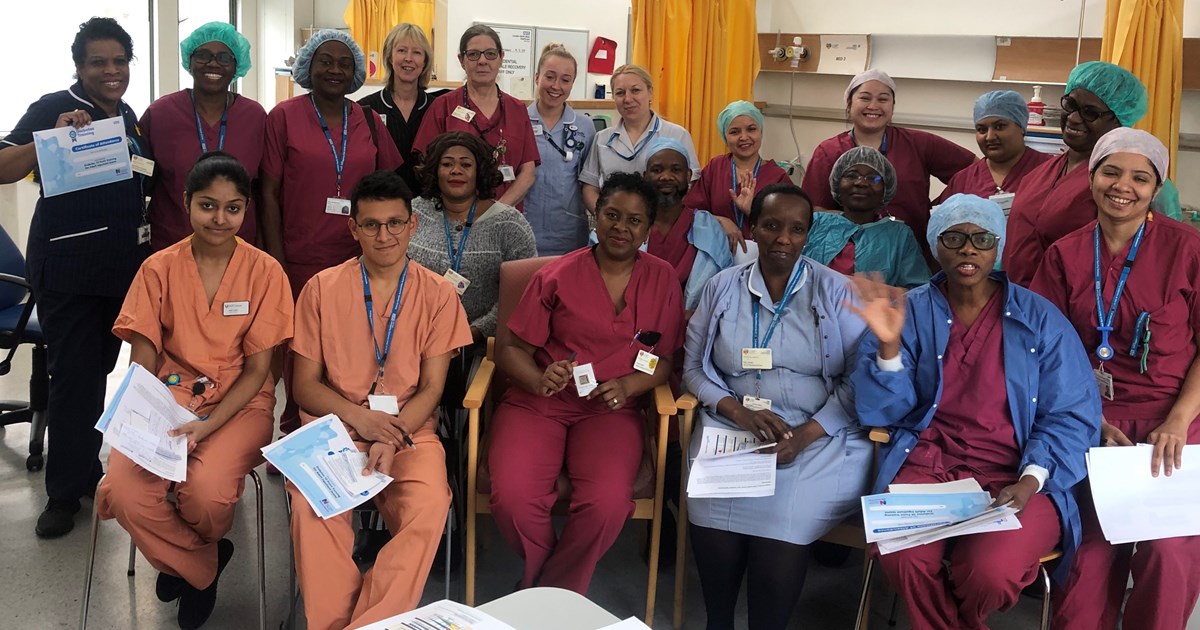 Diabetes 10 Point Training for Healthcare Professionals
Online Training
In the next few weeks, we will launch Diabetes 10 Point Training online programmes. Online inpatient and mental health worker programmes will be RCN accredited.
The training is valuable and essential to all staff working in a patient-facing role.  Training cards with basic essential information can be downloaded from the website and staff completing the training will be able to download a completion certificate.
Other Diabetes 10 Point Training Programmes
Since 2014 Diabetes 10 Point Training programmes for other areas have been developed and delivered to hundreds of staff in North West London in response to similar challenges in other health and social care settings.
In settings where there is a high prevalence of diabetes, it is important that staff have access to basic diabetes knowledge to ensure safe care of high quality.
Further Resources
Inpatient:
Diabetes 10 Point Training for Inpatient Staff (RCN ACCREDITED)
Mental Health: