One Million Step Challenge
Did you find yourself with more time during lockdown? I know I did. And one of the ways I took advantage of that extra time was to do more exercise. So it's brilliant timing that Diabetes UK has launched the sponsored One Million Step Challenge.
To complete the challenge, you commit to walking one million steps over a period of time. There is a smart website to log your steps and you can raise well-needed money in sponsorship for Diabetes UK.
You may feel that you prefer to exercise without taking part in a public challenge. But it's been proven that if we write down our plan to exercise more, and/or tell others about a particular exercise commitment, we are much more likely to stick to it.
For me, living with diabetes and exercising regularly go hand in hand. Keeping physically active can really help me manage my condition. This is now my third challenge.
In 2018, I couldn't believe how excited my friends and family were to see me complete a million steps. And to top it off, Diabetes UK awarded me a medal for doing so.
Last year it was much harder as I was awaiting heart surgery. But doctors recommended I keep fit, and I just managed to complete the challenge on the final day - winning myself a second medal!
This year, I'm back to better than my best! I'm looking forward to finding out exactly how far I can reasonably go, testing out just how good my rejuvenated valve and arteries really are.
When people are asked why they don't exercise as much as they would like to, a major obstacle they report is lack of time. The great thing about the One Million Step Challenge is that you only need to commit to about two hours a day on foot ( maybe more if you start later, but walking more than you are doing already is a great start).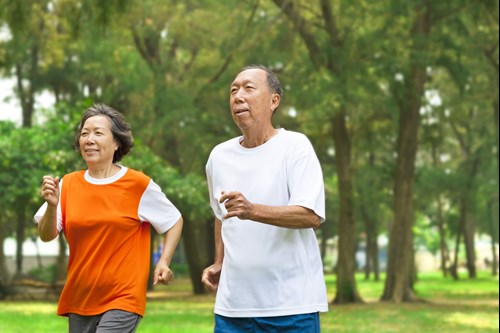 Need a motivational push? Here are ten clinically proven reasons to exercise more. Regular exercise will:
Usually, lower your blood sugar.
Improve insulin sensitivity, which means your body's insulin works better.
Reduce body fat.
Help to build and tone muscles.
Help to improve cholesterol (blood fats) to help protect against heart disease. 
Lower your risk for heart disease in general.
Improve circulation.
Preserve bone mass.
Help you lose weight if you need to do so.
In other words, exercise not only makes you physically healthier, but it actually enhances your quality of life. Boom!
As an Ambassador for the Challenge, I get to see the stories of those taking part – they aren't necessarily athletes or even the athletic type. Invariably they are those who want to do something that will improve their health, lower their weight and be part of an active community united in doing the same challenge as a team.
I'll leave you with a final thought. As I mentioned above, I had heart surgery last year. In the run-up to surgery, I asked the doctor this question:
Why, after all these years of keeping fit and active, managing my diabetes as best I can, and maintaining a healthy diet, did I end up having such major issues with my heart?
I'll remember his words forever.
Charlie, if you hadn't done all these things, we would have been having this conversation 15 years ago.
Interested? Just get some suitably comfortable shoes, grab your keys and get moving outdoors. With 10 clinically proven health benefits, and a wonderful summer upon us, you have nothing to lose - and everything to gain.