Get Fit for FREE with Our Parks!
The hugely popular 'Couch to Fitness' programme is a free, 9-week online programme for all levels of fitness.
Couch to Fitness is the perfect FREE way to regain your general fitness levels.
With the support of Sport England and London Sport, Our Parks launched the hugely popular 'Couch to Fitness' programme which is a free, 9-week online programme for all levels of fitness, whether you are a beginner or regularly take part in exercise.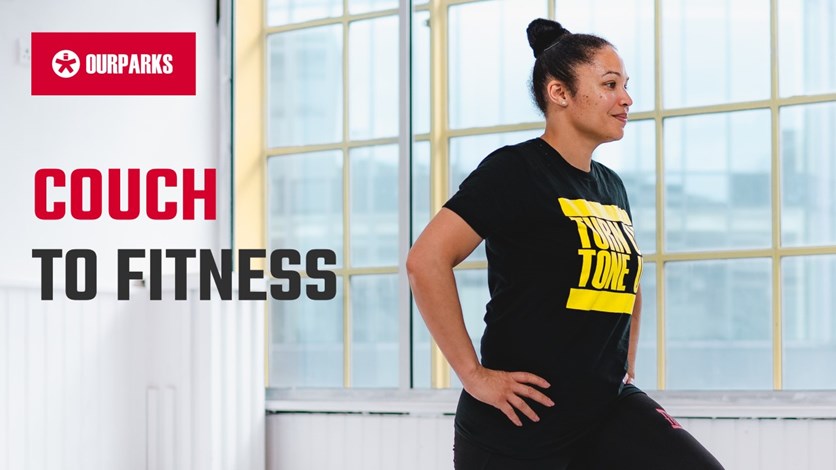 You can sign up to Couch to Fitness here and take part for FREE.
We have seen over 100,000 people take part in this programme so far, many of whom have benefitted from the convenience of being able to complete the programme at home and at their own pace.
For those who are apprehensive about exercising in groups or at a gym, Couch to Fitness is the perfect starting point to help gently build up fitness levels and confidence about exercising.
Quote from a Couch to Fitness 'Parker':
Having previously exercised a lot, I'd lost my fitness and my motivation. I turned 60 in December and decided to try to find my old self. Doing Couch to Fitness has been a game-changer, I feel more toned, supple and definitely fitter than I was at the start! The mental health benefits from this have been amazing too! – Julie
About Our Parks
Our Parks was founded in 2014 to provide everyone with access to fully inclusive, FREE or affordable, high-quality group exercise, no matter where you live or your income, following the 2012 Olympics.

Over the last 7 years, it has grown to become the biggest outdoor group exercise company delivering FREE fitness sessions, in local parks across the UK and now also online, to over 200,000+ Parkers (users).
With the commencement of the Covid19 lockdown in March 2020, it became apparent that physical activity and a community spirit would be essential to keep our users active and engaged with others whilst staying at home.
Our Parks Live was created and enabled our 150,000+ user base to take part in FREE, live-streamed sessions, delivered by our qualified coach team online.
Based on the success of Couch to Fitness, there are several other 'Couch To' programmes to get involved in online, at home and for free, to keep you physically active in an enjoyable way. Why not try Couch to Afrobics, Couch to Bhangra or Couch to Family Fit!
As of 29th March 2021, Our Parks have been able to resume free outdoor exercise sessions in parks across London and the UK. Visit www.ourparks.org.uk to find a park near you and join your fellow 'Parkers' outside in the fresh air to get fit together with your local community!
The benefits of exercise on your general health and well-being are huge. If you have diabetes or are on certain medications, read up about exercising safely on the Know Diabetes website. Our trainers often adapt classes so they are suitable for people who may have been inactive for a period of time.
If you are worried about your health condition and starting exercise always speak to your healthcare team first. They will fully support you with any positive lifestyle changes you wish to undertake.