This is not a free programme offered by Know Diabetes. However thousands attend this weekly weight loss programme across NWL
1:1 Diet
The 1:1 Diet, originally known as The Cambridge Diet, was launched in the UK in 1984 and has helped more than 30 million people worldwide lose weight and live healthier, happier lives.
The 1:1 Diet Cambridge Weight Plan
The Cambridge 1:1 diet is a VLCD (Very low-calorie diet) meal replacement diet in which 415 to 1500 calories consumed daily through a combination of meal replacement bars, smoothies, shakes and soups.
Local support
The Cambridge diet offers local Consultants who go through The 1:1 Diet options in detail. Once the best plan has been discussed all the 1:1 Diet products can be purchased for the first two weeks from your local consultant.
The Consultant offers a once a week for a weigh-in, a catch-up, and to order your products,  and offer regular calls or texts from them in between appointments.
Nutritionally complete menu
The 1:1 Diet product range has been researched and tested by nutritional experts to provide all the vitamins and minerals your body needs for a balanced diet and manageable weight loss. They're not just effective - they're delicious too.
The 1:1 Diet gives you a fantastic menu to choose from. Shakes, soups, bites, porridge, savoury rice, couscous and pasta dishes, smoothies and meal bars.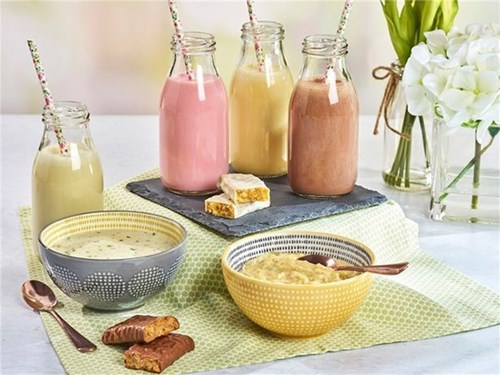 There are a total of six variations of the plan, ranging from 440 to 1,500 calories a day, depending on factors such as your starting weight and weight-loss goals.
Step one is to cut out all 'normal' daily foods and solely eat from Cambridge Weight Plan's own-brand, low-calorie range of products, along with 2.5-litres of water.
Later stages - like step six, or 'Maintenance' - are more flexible, allowing room for some meal, interspersed with a few meal-replacements.