25% of people aged 65 and over in the UK don't use the internet. Older people who are without digital skills risk losing access to key services such as banking, shopping and health services, as well as communications platforms that keep people connected.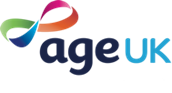 Age UK works with so called Digital Champions who have been trained to provide 1:1 support in older people's homes and IT-drop in sessions at community events and they also offer computer training courses.
To find out more, visit: Helping older people improve their digital skills | Age UK.