Living with type 2 diabetes? The new REWIND programme will help you to lose weight, reduce medication and even achieve Remission
Why is REWIND for me?
"REWIND has made a huge difference to my health. With the support I was given I lost 20kgs and reduced my waist size from 38 to 30 inches.
More importantly, my blood sugars reduced to well within the normal range and I no longer need medication."
Want to learn more about this programme, sign up for helpful emails below or scroll to the bottom of the page.
Built on two years of research
The REWIND Programme is built on two years of research by the DiRECT study (sponsored by Diabetes UK). Watch this video, or the videos below, to find out more about the remission of type 2 diabetes
The REWIND Programme
REWIND is an exciting new NHS commissioned programme for people with type 2 diabetes (diagnosed within the last 12 years) that is:
1. SIMPLE:

​
2. EFFECTIVE:
Results from our pilot from 26 users show an average weight loss of 12kg (after 30 weeks) and a reduction of 18 mmol/mol (after 24 weeks).
3. FLEXIBLE:
You can complete REWIND from the comfort of your home or around your work commitments.
How does it work?
The unique one year programme combines regular telephone or video contacts with online learning to support you in achieving your health goals. You will be fully supported by a team that includes GPs, practice nurses, health coaches, specialist dietitians and exercise specialists.
After your initial assessment, there are two options:
Total Diet Replacement
One year support programme in three stages (see image above) via video or telephone groups, plus one to one support.
Stop nearly all diabetes medications on day one
Pay for meal replacement products - around £2.25 per day - but you no longer need to buy food

The Low Carbohydrate Choice
If at your initial assessment you and your healthcare provider decide that Total Diet Replacement is not the right course for you, then you can choose the low carb option for REWIND.
This is 12 weeks of learning a new low carbohydrate diet (see images below), followed by 12 weeks of adding your learning into your lifestyle and is completed with a 6-month maintenance phase (to learn how to keep the weight off).
What about Covid-19 and attending the programme?
We are still running programmes remotely ( Not face to face) so you can sign up today, hundreds of people from North West London have already started the programme.
REWIND key facts

10 group sessions

10 phone calls with a health coach

26 online support modules

Regular GP appointments by phone or video
Examples of what you might learn in making some low carbohydrate meal swaps
Healthy meal swaps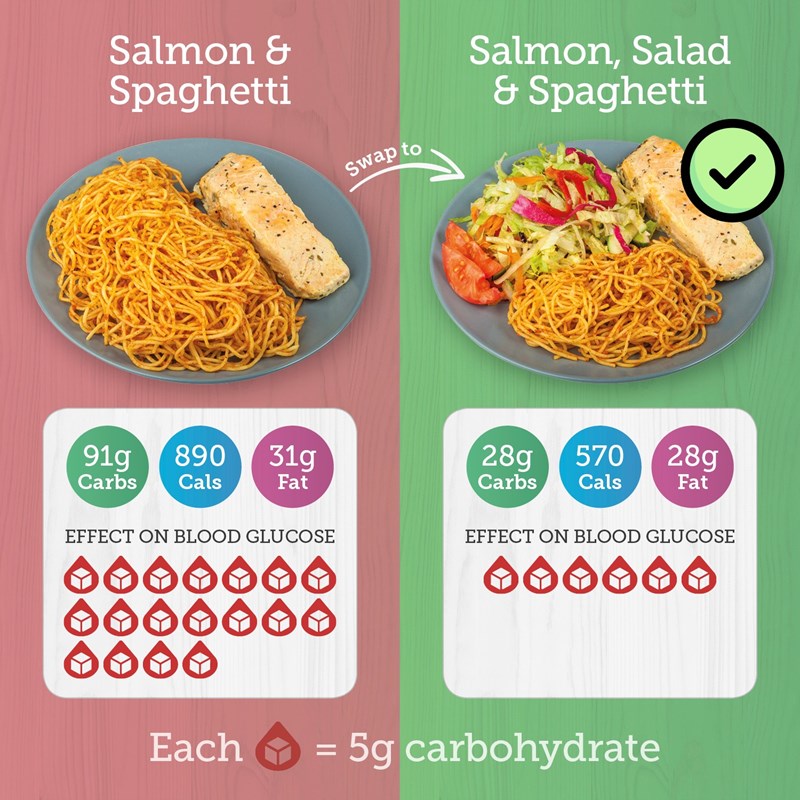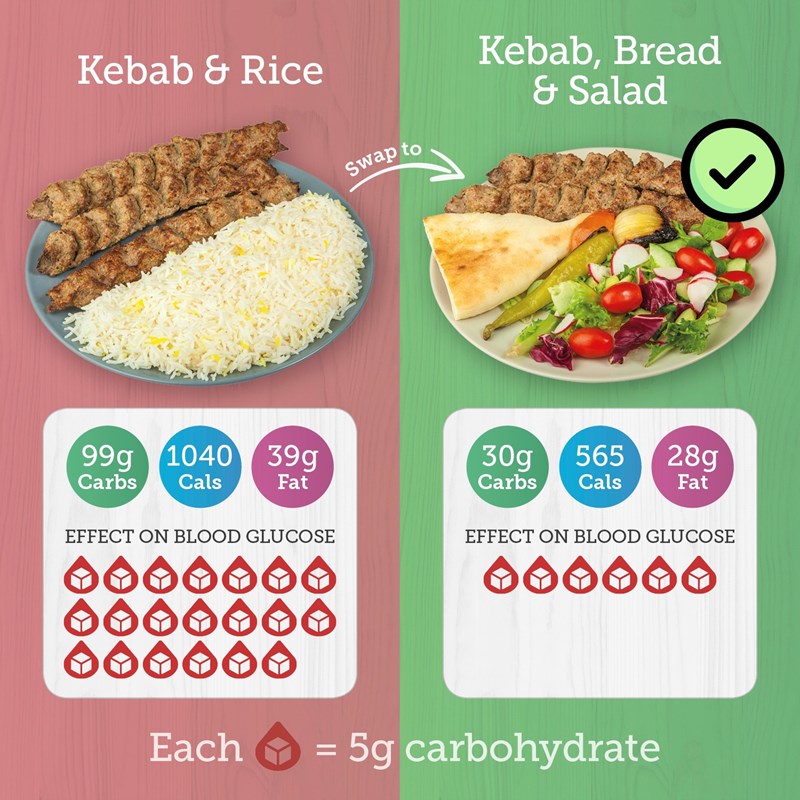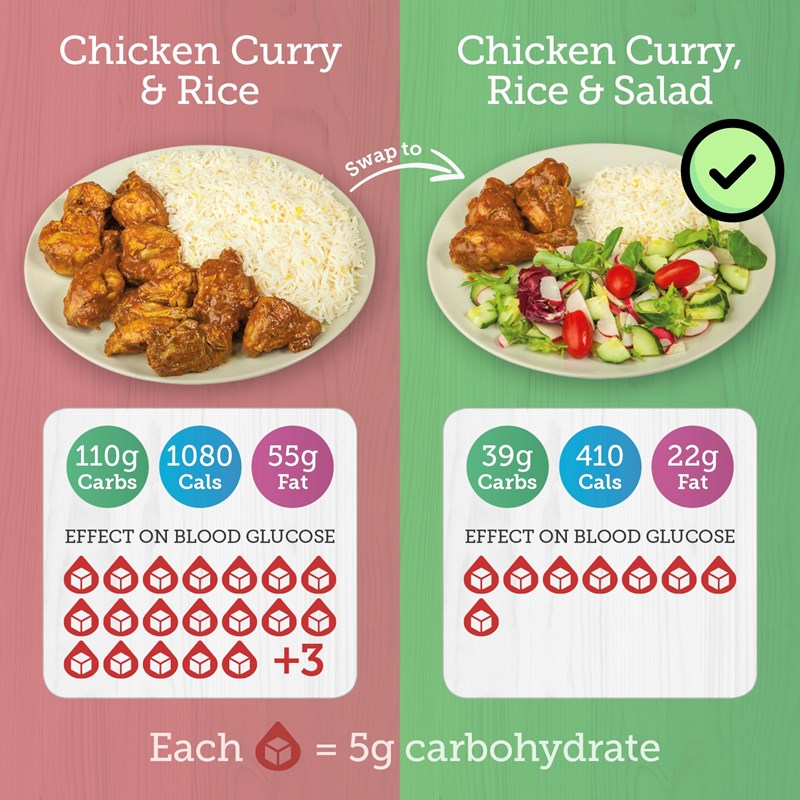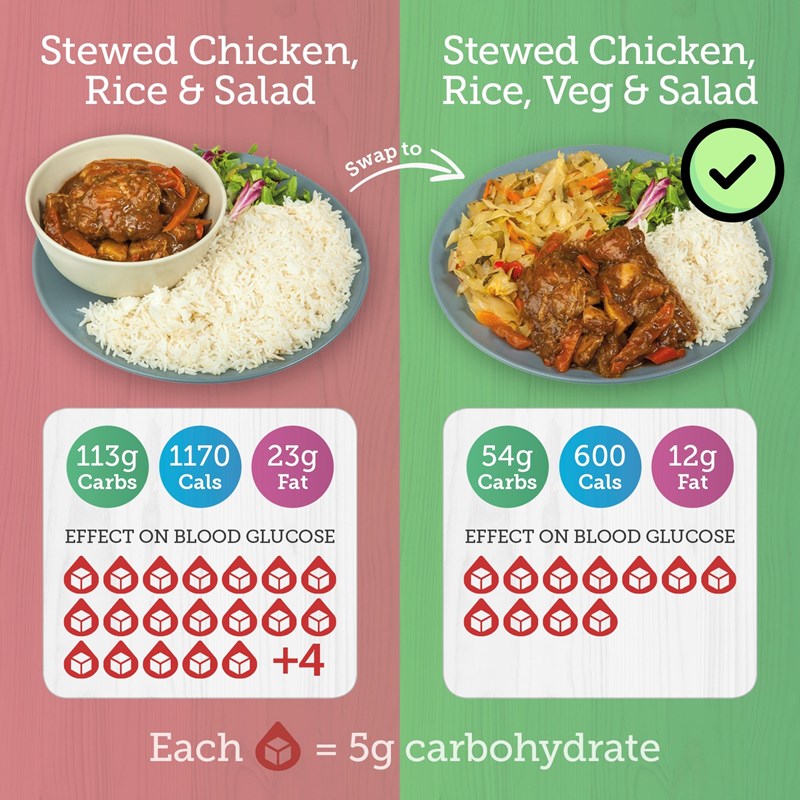 Feedback so far
Here is some feedback from NHS staff and patients who have tried REWIND
REWIND offers a new opportunity to engage patients with their diabetes care away from stepping up medication. It gives hope to patients that Type 2 diabetes can be reversed. It feels uplifting to experience the patient journey in getting off medications, losing weight and lowering their HbA1c. Their joy is priceless

Ahmed Ameer, Hounslow GP Practice
I've been struggling with my weight for a long time, and I thought the scale would never move. When I went on the scale and it shifted I was shocked. For once something was working for me and the weight loss has been amazing

Anette, Brent patient
How to join
To join REWIND you need to meet the following criteria and then follow the six steps (image below).
Programme inclusion criteria
 18 years or older
Type 2 diabetes - Diagnosed less than 12 years ago
On DPP-4, SGLT-2 or GLP-1 medicines
Registered with a GP practice in North West London
Don't meet the inclusion criteria yet? Sign up to our helpful emails today and we can keep you up to date with and the latest programmes and evidence

Have a question about REWIND? Please call UK ICS on 0333 577 3561
Get inspired with our videos
Type 2 diabetes remission