Diabetes 10 Point Training for People with Diabetes
People with diabetes who graduated from the Diabetes 10 Point Training for People with Type 2 diabetes and the Diabetes 10 Point Training for People going into hospital



Diabetes 10 Point Training Page
 
What is Diabetes 10 Point Training?
The original Diabetes 10 Point Training programme was developed to ensure that all NHS hospital staff have a basic knowledge of diabetes. The training has been taken up by thousands of hospital staff and it has won awards due to its success at improving patient safety.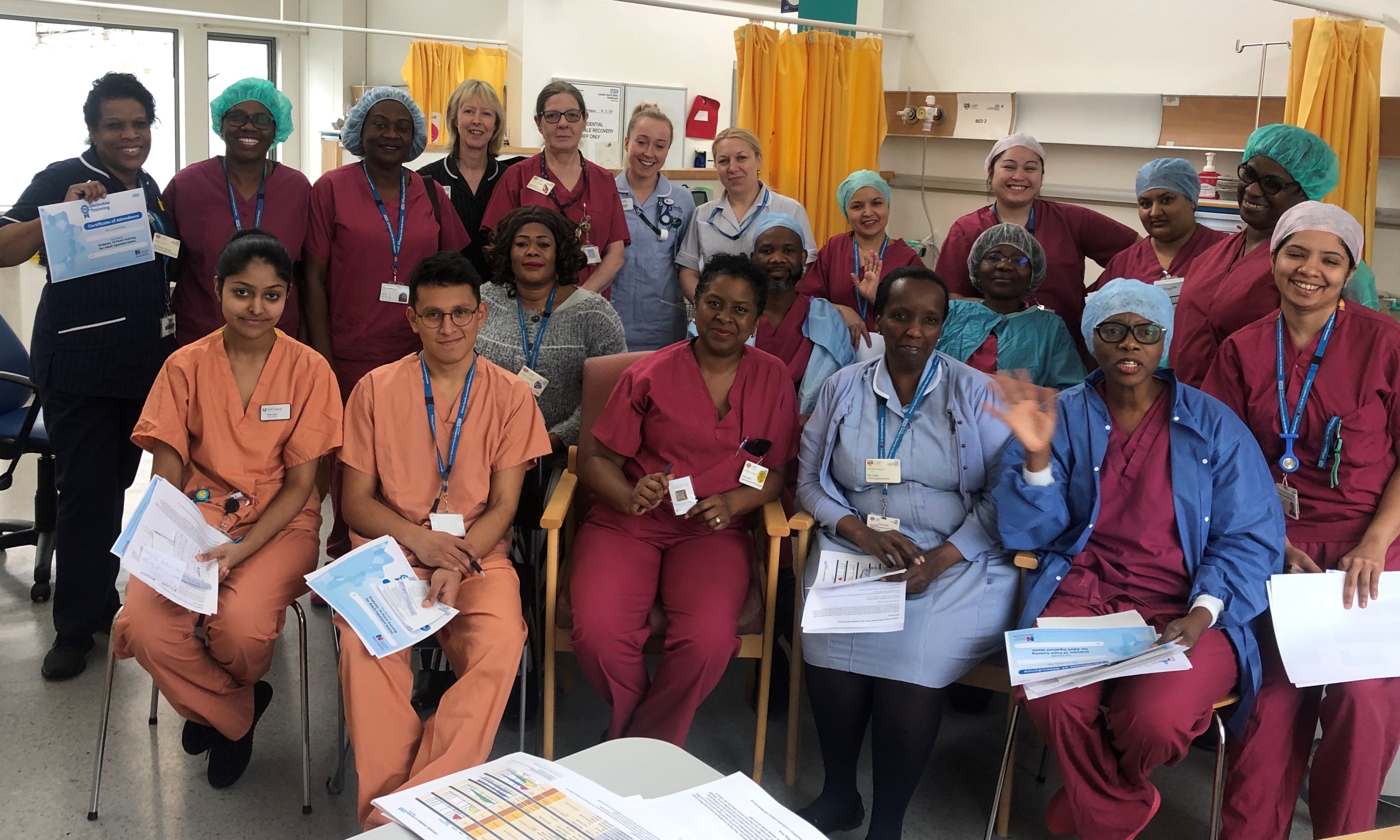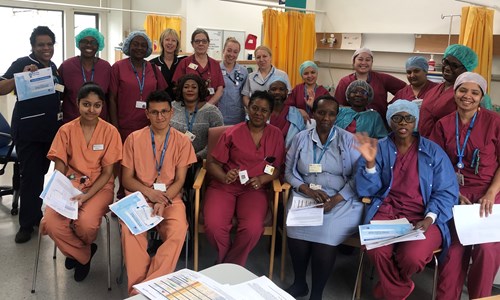 One of its strengths is that the programme is brief, aiming to give people the information that is most relevant. The most important points of each training are printed on a small card which is available in digital or hard copy.
Meetings with our Partners in Diabetes Groups
The Diabetes 10 Point Training work was presented to a group of people living with diabetes and they told us that they thought it would be good to develop Diabetes 10 Point Training programmes for people living with diabetes.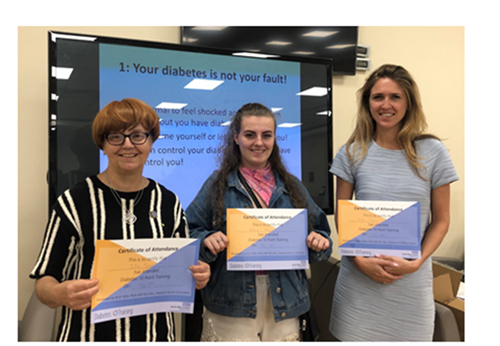 So using the Diabetes 10 Point Training framework and working closely with people living with diabetes and NHS hospital staff we developed four Diabetes 10 Point Training programmes for people living with diabetes (see below).
These programmes are unique because the content is created by people living with diabetes based on real lived experience rather than by health care professionals who have decided what you need to know.
We want you to feel positive about living with your diabetes and we hope these training programmes will help give you the support and confidence to know that you really can take care of yourself but that you are not alone. 
Please note, all these cards have now been updated to include guidance relating to COVID-19. 
Download Diabetes 10 Point Training Cards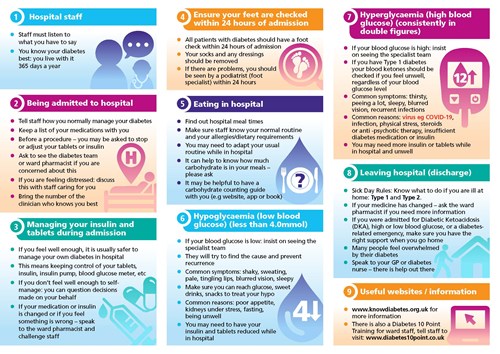 *We are also delighted that Diabetes UK and the Juvenile Diabetes Research Foundation (JDRF) like our training so much that they have shared their logo on the card as a mark of their approval.