Your local NHS Clinical Commissioner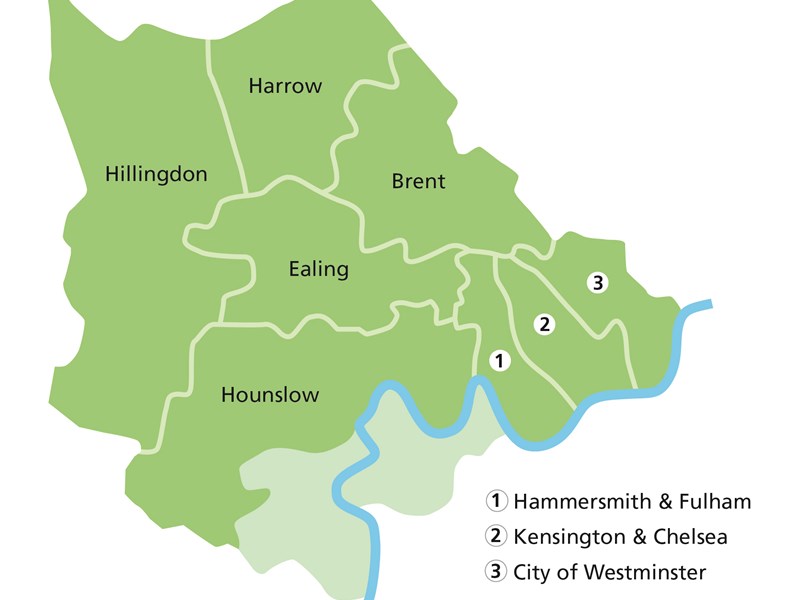 NHS North West London Clinical Commissioning Groups
To support the implementation of the North West London Sustainability and Transformation Plan (STP), the eight Clinical Commissioning Groups (CCGs) involved in delivery of the STP have come together to form the North West London Collaboration of Clinical Commissioning Groups (NW London CCGs). The NW London CCGs jointly make decisions about some health services provided at a local level.
Know Diabetes branding represents the NW London Diabetes Transformation Programme. Knowdiabetes.org.uk is a free website to support people with diabetes in North West London.
There are 400 GP practices, ten hospitals and four mental health and community health trusts across the eight boroughs.
Find out more about our eight local Clinical Commissioning Groups