If you live in Hammersmith and Fulham, Kensington and Chelsea, Westminster, Ealing, Hounslow, Brent, Hillingdon or Harrow and have diabetes or you are at risk of type 2 register your interest in the Know Diabetes service today.
We're here to help.
1. To avoid catching or spreading Coronavirus: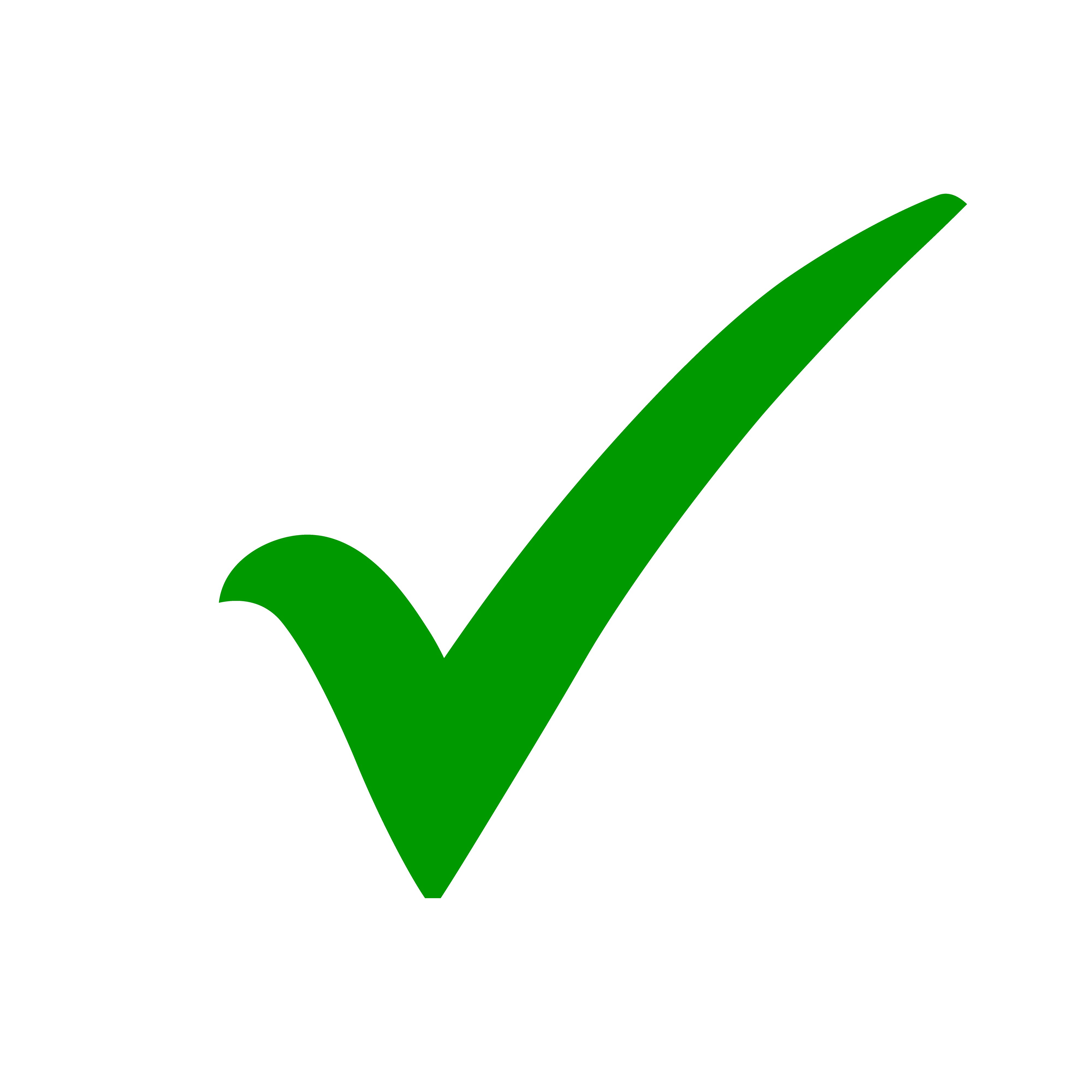 Do:
Wash your hands with soap and water frequently – wash for at least 20 seconds

.

Always wash your hands when you get home or into work

Use hand sanitiser alcohol-based gels if soap and water is not available

Cover your mouth and nose with a tissue when you cough or sneeze

Put used tissues in the bin straight away and wash your hands

Maintain social distancing according to

government guidelines on what you can and can't do

cover face- wear a face covering over your nose and mouth in enclosed spaces

​Avoid t

ouch

ing

your eyes, nose or mouth if your hands are not clean
2. Boost your health and wellbeing
    Stay well
If you have type 2 diabetes or if you are at risk of developing type 2 diabetes (sometimes called pre-diabetes and also known as non-diabetic hyperglycaemia); then there are actions you can take right now to start reducing your risk. 
Weight loss – Read more about a healthy approach to weight loss including low carbohydrate meals.
Weight Loss Programmes – There are a number of programmes available in North West London to support to lose weight if you are looking to get healthier and improve your blood readings.
Remission of type 2 diabetes - Read more about how you can put your type 2 diabetes into remission. For some inspiration have a look at some of our remission videos below: 
Get inspired with our videos
Type 2 diabetes remission
Stay positive
It is natural to feel anxious during these times. Everyone gets anxious at times, but managing diabetes may increase anxiety. Find out about the ways to deal with anxiety that work, and often quickly.
Videos to help you - Diabetes 10 Point Training
The information in the videos below was created by our Partners in Diabetes (people living with diabetes), bringing their lived experience of what matters to you.
Remember
you are not alone
and there's so much we can do to make things easier.
Domestic abuse: get help during the coronavirus outbreak
Find out how to get help if you or someone you know is a victim of domestic abuse. Call Refuge's National Domestic Abuse Helpline for free and confidential advice, 24 hours a day on 0808 2000 247. Visit the helpline website to access further information, a contact form and the live chat service. If you are in immediate danger, call 999 and ask for the police. The UK Government also has some information on how to get help if you are experiencing domestic abuse through the current COVID crisis.
If English is not your first language you may find our translated guidance on how to get help useful. Women's Aid also have guidance documents on domestic abuse and coronavirus available in a number of languages for victims, family and friends, and community members of those affected.
    3. Managing your diabetes
Ensure you have enough glucose and ketone testing equipment.

Be aware of your sick day rules provided by your diabetes

educator team.

Make sure you have a good stock of insulin pens, needles and any other medications you are prescribed.

Stay hydrated

–

have plenty of unsweetened drinks and eat little and often.

If you are an insulin pump user you should have insulin pens and pen needles as a backup and a good supply of insulin pump consumables.

Make sure your diabetes technical device

(insulin pump /continuous glucose monitor/Freestyle Libre device is in good working order and if you have any concerns phone the company who supplies your device directly to troubleshoot and arrange a replacement if necessary.
Ensure you have enough glucose testing equipment and ketone testing strips if appropriate (if you have had diabetes for a long time, or have had ketones in the past).

Ketones are uncommon in type 2 but remain a risk if glucose is high for a significant time &/or during illness. If you take a tablet called SGLT2 and you become unwell you may need to check your glucose and ketones (canagliflozin, dapagliflozin or any tablet ending with "gliflozin")

Make sure you have a good stock of your medications, orals tablets &/or injectable therapies:

Stay hydrated

–

have plenty of unsweetened drinks and eat little and often
      4. Sick day rules
Be aware of your sick day rules provided by your diabetes educator team.  More information for type 1 and type 2 diabetes is available here:
    5. Coronavirus and pregnancy
Being pregnant and having diabetes does not mean you are at greater risk of getting the virus.

However, if you do get the virus, you could be at greater risk of developing complications so it's important you stay at home as much as possible.

Research has shown the importance of

social distancing from 28 weeks of pregnancy.

The

RCOG

 

has more information about pregnancy and coronavirus.
    6. Coronavirus and children living with type 1 diabetes
If you have a child with type 1 diabetes, please see the guidelines for children living with type 1 diabetes which can be found on the JDRFUK website.
    7. Practical advice to help you right now
    8. Latest Government guidance
Covid19 Vaccination Programme in North West London
COVID-19 vaccination guidance from local GPs, including messages in English, Gujarati, Arabic, Farsi, Punjabi, Sinhalese, Bengali, Polish, Slokav, Urdu and Pashto, as well as in British Sign Language (BSL) The NHS will get in touch when it's your turn to be vaccinated.
To stay up to date with the latest information on the vaccination programme in NWL visit North West London Clinical Commissioning Group website here.
NHS Advice Helpline FAQs and materials
NHS Diabetes Advice is provided by NHS England and NHS Improvement in response to disruption to normal services due to the COVID-19 pandemic and response.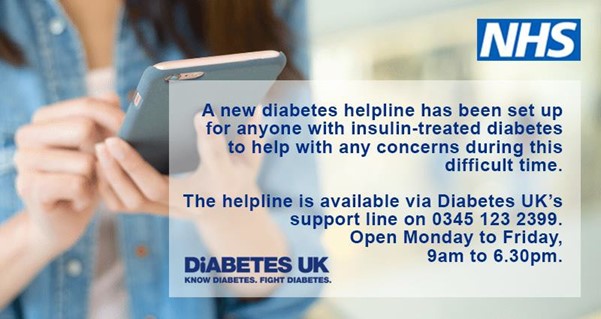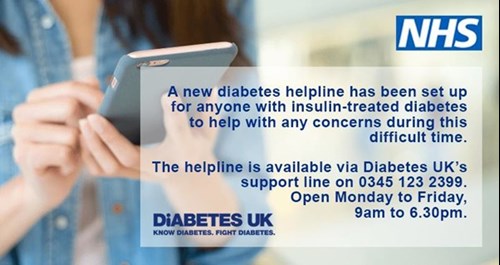 The service is for adults living with diabetes who use insulin to manage their condition and require immediate advice from a team of clinical advisors.
Advice for Healthcare Professionals
Guidance for Health professionals – Clinical guide for the management of people with diabetes during the coronavirus pandemic
Guidance for Primary Care, Secondary Care,  Community Health, Social Care and Ambulance services
People with diabetes are at elevated risk of acquiring the more severe disease
Keep up to date with advice from Diabetes UK which you can find here.
All diabetes consultations to be done virtually by HCPs to minimise the risk of exposure unless otherwise indicated
If people haven't stopped smoking, advise that now is a good time to do so
Guidance for healthcare professionals on coronavirus (COVID-19) infection in pregnancy, published by the RCOG.
For further Healthcare Professional COVID-19 guidance, please visit our Healthcare Professionals section here.